It may seem a bit odd, but I love to take pictures of my girls sleeping.  Besides the fact that they all seem so sweet as they peacefully sleep, I often find myself marveling at the fact that they are even here.  These children, gifted by God, were desperately prayed for, cried over, and pursued.  There were many years of uncertainty that they would ever fill this room, these beds.  And yet, here they are!
Away from the hustle and bustle of the day-to-day chaos of raising three girls so close in age, watching them sleep is also a time when I think back over what it took to get them here.  And while there is mostly just amazement when I think of what God did, I'm surprised by how often recounting their story brings up almost a sense of fear in me.  Miss L's story in particular brings thoughts of I can't believe God did that and I followed!  That is so unlike me!  I must have been crazy, because that is something I would never do!  What in the world was I thinking…
…saying yes to doing an independent international adoption?
…saying yes to adopting from a country that has only done 6 foreign adoptions in the last 7 years?
…being our own travel agent and navigating travel requirements in Bhutan and India? 
…taking the risk that the US Consulate wouldn't issue her a US visa?
…piecing together what hoops to jump through without an agency's help?
…riding in a taxi by myself to the Consulate in New Delhi?
Seriously, I was crazy!
But what I'm finding is that just like God is in the business of giving grace for the day, I also believe He gives us bravery when it is necessary.  Looking back it is easy to see reasons to be terrified, and while I certainly had a sense of fear at the time of her adoption, I had a greater sense of God calling us to it that overcame my own hesitations.
One of my favorite verses is Habakkuk 3:17-19. (Amplified)
Though the fig tree does not blossom and there is no fruit on the vines, [though] the product of the olive fails and the fields yield no food, though the flock is cut off from the fold and there are no cattle in the stalls,
Yet

I will rejoice in the Lord; I will exult in the [victorious] God of my salvation!
The Lord God is my Strength,

my personal bravery

, and my invincible army; He makes my feet like hinds' feet and will make me to walk [not to stand still in terror, but to walk] and make [spiritual] progress upon my high places [of trouble, suffering, or responsibility]!
Throughout the longing and yearning phases of building our family, I drew comfort in the first two verses.  Though I didn't yet have what I desperately wanted, I was determined to rejoice in the Lord. My focus was on the word yet.
But in these hurried days of raising these girls who have remarkable God-stories, I find myself drawn to the last verse. Looking back in amazement at how God brought them to us and how He chose to use me in the process, and I am more convinced than ever that He was my personal bravery.
In circumstances that today would make me say no way, He gave me the strength and desire at that moment to move forward.
In situations that today would make me say that is too risky, He gave me the courage in those days to press on.
So today, when I am faced with parenting challenges that seem to great for me, may I lean on Him to give me the strength, courage, and wisdom necessary to press on.
He was my personal bravery in the amazing circumstances of Miss L's adoption, may He be so again today.                                          __________________________________________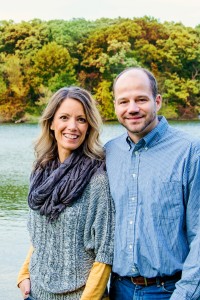 18 years in the classroom as a teacher was easy compared to parenting three little ones at home full-time. Through their three daughters, God has revealed Himself most clearly to Stephanie and her husband Matthew. He not only worked a miracle in giving them their biological daughter, He continued to show Himself in mighty ways throughout adoption journeys in China and Bhutan that were anything but normal. Nowadays she enjoys encouraging and connecting with other adoptive families through her work on the leadership team of "We Are Grafted In".  You can read more about their family on their personal blog We Are Family.