Black Friday's been around for 56 years; Cyber Monday for 12. Only 5 years ago, another day joined the others, a day with a very different purpose, Giving Tuesday. Last year, on the Tuesday after Thanksgiving, through worldwide efforts to promote giving to help others, $177,000,000 was raised on that day alone!
Since the start of The Sparrow Fund in 2011, we've never done Giving Tuesday. But, 2017 is different, because 2018 is going to be different. We want to care for caregivers in deeper ways, bigger ways, world-changing ways. So, this year, we're doing it; we're joining the Giving Tuesday movement. Because we know that in order for us to give generously, we need others to give generously.
We've looked long and hard at where we are headed and long and hard at our projected and actual budget. All that has led us to the Giving Tuesday goal of raising $5,000 on Tuesday alone and $8,000 over the week following. Of every dollar that comes in, 2/3 will go directly to our new grant program for adoptive families and 1/3 will go to training.
We want to give too. After all, we're about caring for caregivers. And, all of you who give are kinda our caregivers too.
So, we've put together what very well may be our special-est gift ever that we will be sending out to every donor who gives $50 or more.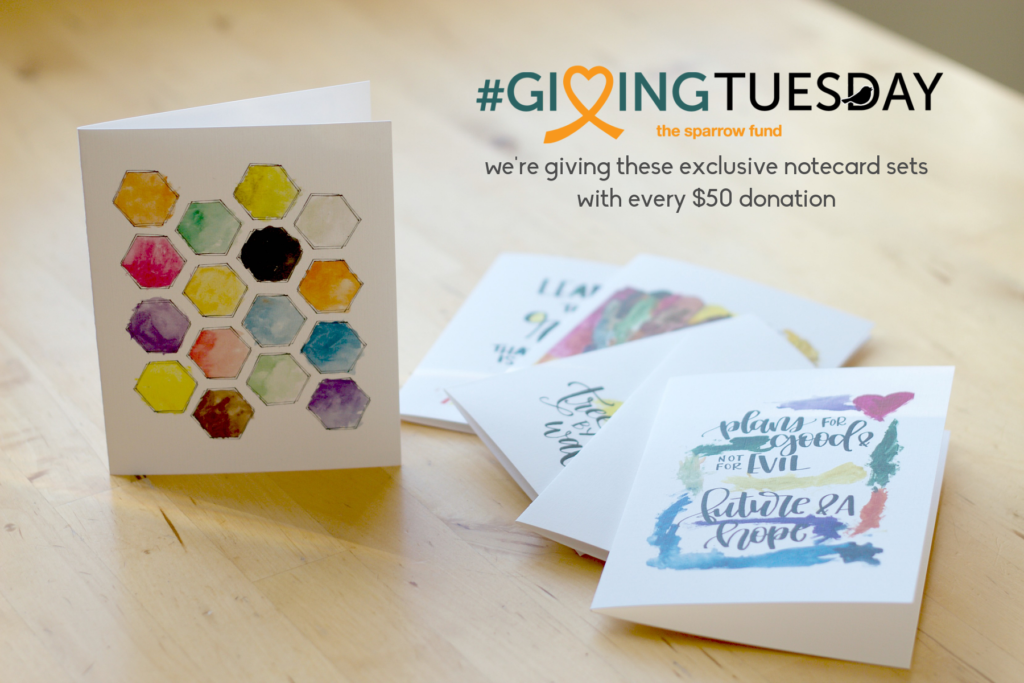 For every donation of $50 or more, we will send you the gift of this notecard set . Each one of the 6 designs professionally printed on linen patterned cards (size 4.25″x5.5″) features artwork from a child at one of the orphanages in China where we serve. On the back of each card is a photo of the artist with a little information about him or her.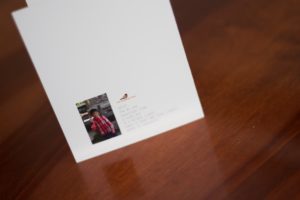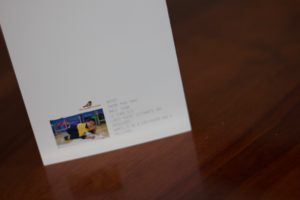 You may fall so in love with them that you want to keep them for yourself rather than give them away.
Don't worry. Just in case you can't part with the notecards, we put this together.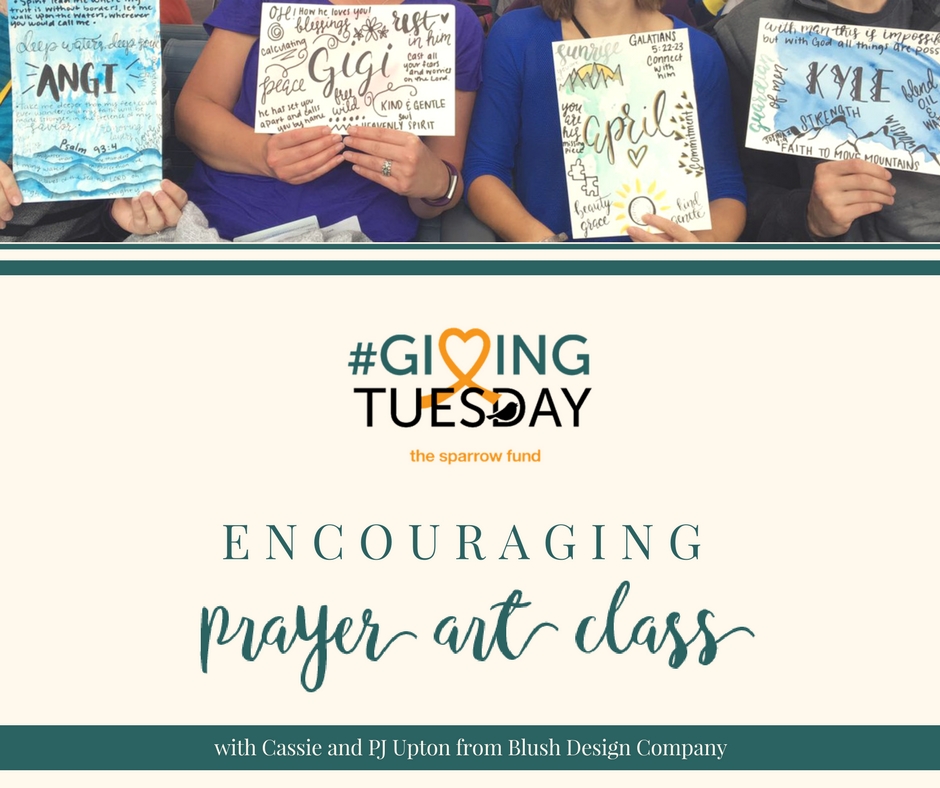 For every donation of $100 or more, the donor will receive the notecard set above as well as an exclusive invitation to join artists and Christian entrepreneurs Cassie and PJ Upton of Blush Design Co. in an online lesson in integrating prayer and art, specifically to create a gift like no other perfect to give to a child, spouse, or loved one this Christmas.
Every single donor, regardless of amount donated, will also be entered into a giveaway, just for fun because we like fun. We've got the Seeds of Christmas cd, Seeds of Christmas DVD, Seeds of Christmas worship guide, Seeds of Christmas Bible memory cards, Seeds Christmas tee, a personal note from Seeds Family worship, Unwrapping the Greatest Gift by Ann Voskamp, 2 signed copies of 25 Days of Thriving Through Christmas: An Advent Devotional for Adoptive and Foster and Parents, a 2018 calendar from Rachel Kick at MiniPress, a one-of-a-kind sea green geode necklace from Guangzhou, China, and two nativity paper cuttings handmade in Beijing by a Christian artist–a giveaway worth well over $160!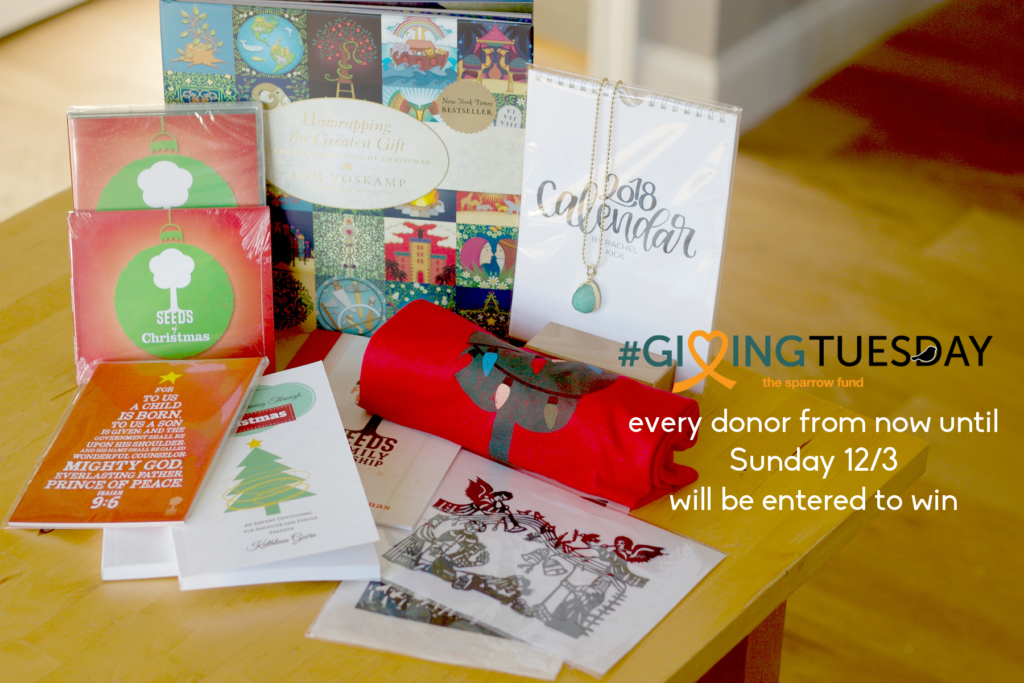 Go ahead. Let's start giving. Together. And, let's make Giving Tuesday 2017 and our year of giving in 2018 more than we ever imagined.
Donate online by clicking the cute little yellow button below. It'll take you right to our PayPal where you can decide how much you want to give via credit card and simply click to make it happen.
Wanna go all old-school on us and give via check? Make it payable to The Sparrow Fund and mail it to:
The Sparrow Fund
124 3rd Ave
Phoenixville, PA 19460
The Sparrow Fund is a 501(c)(3) charitable nonprofit organization. What that means is that all gifts to The Sparrow Fund are tax-deductible as allowed by law. If you would like a copy of our 501(c)(3) ruling letter from the IRS, please contact us; we will be happy to provide you a copy.
If you are interested in donating stock, property, or other gifts in kind, please email us to discuss all the how-tos. The bottom line is that we're all for it.