Their Vision Is Valuable Photography Exhibit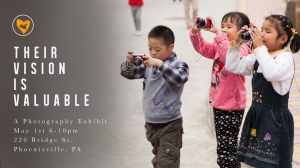 When professional photographer Ben Leaman joined The Sparrow Fund's team to serve at an orphanage of 300 children in Shaanxi, China in Fall 2014, we were able to offer the children something that had never been offered there before. More than 10 of the older children joined him for a photography workshop where they discussed what makes beauty, shadows, color, and capturing humanity in images. Then, they were sent out to capture their world in photography. On May 1st, we are hosting the premier exhibit of a sample of the incredible images these children captured. Join us at 220 Bridge Street in downtown Phoenixville, PA and prepare to catch your breath as you see snapshots of life through their eyes.
Team Shaanxi 2015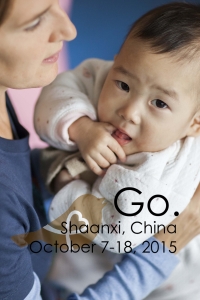 While we are committed to encouraging and supporting adoptive families, we also care deeply for the children around the world who are waiting for families, many of whom never will be adopted. Leading a team of 15 this October, we are partnering with America World Adoption Agency and heading across the world again to serve waiting children and the staff who cares for them in an orphanage in China. Email us at info@sparrow-fund.org to learn more about the work we do and how this short-term trip supports a larger vision. Registration opened on Wednesday, February 18th with very limited space for up to 12 women and at least 3 men. We will keep a waiting list once the team fills; those on the waiting list will get priority to register for the next trip. Contact us if you want to learn more about supporting this team in prayer or donating supplies for the orphanage.