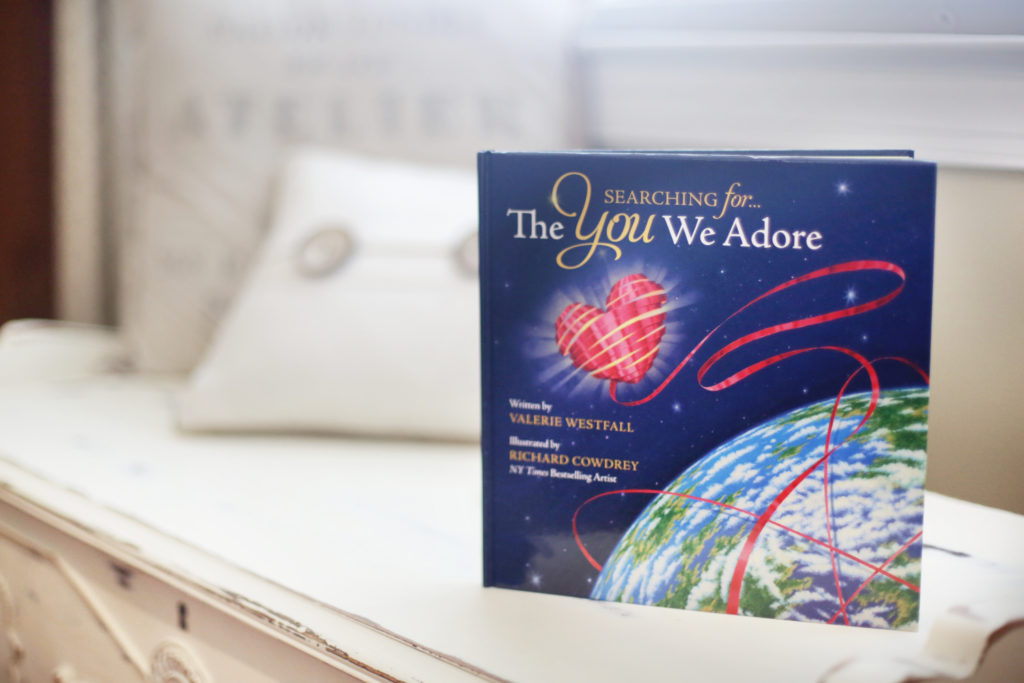 Our love searched the whole world for the you we adore.
It's how it starts, a book we all want to read. A book with a message we all want to give our kids, a message that makes us take a deep breath.
You are valuable.
You are worth searching the whole world up and down for.
And, I am so glad I did.
Bestselling children's illustrator Richard Cowdrey brings the words and underlying messages to life with playful color and adventure on every page. And, Valerie Westfall's words empower parents to say I love you in a creative way to their child adopted domestically or brought home from every corner of the world.
Moms and dads have been reading it aloud to their babes before bed and have given the book as gifts to their children as they leave for college. It's been given as a shower gift and purchased for university libraries for graduate students to better understand what a child needs and how important connection is.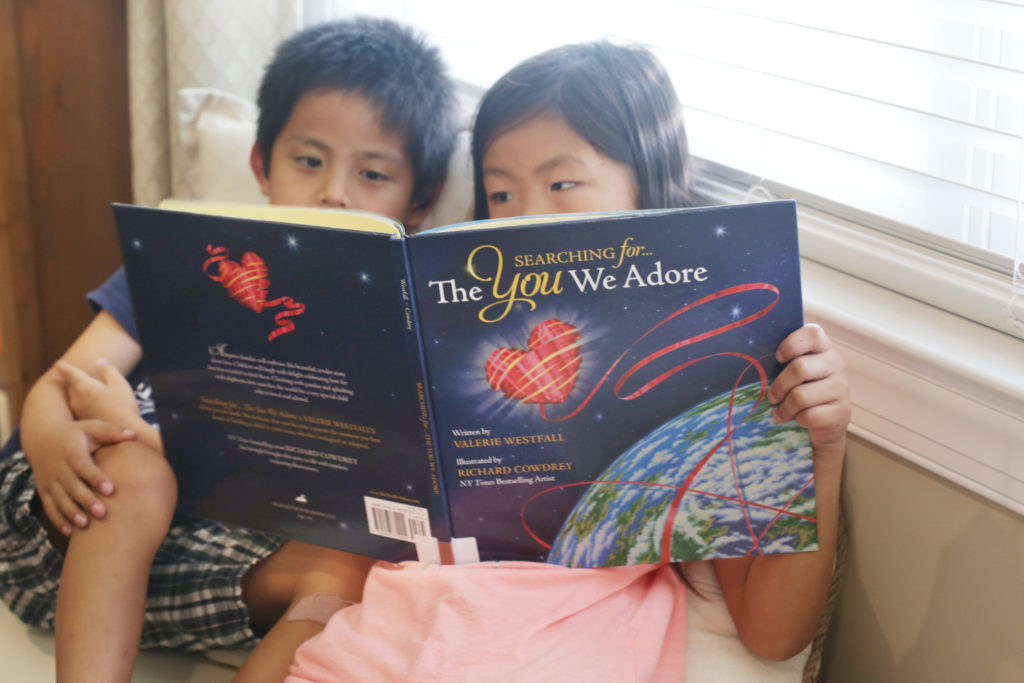 It's kind of wonderful. And, we're thrilled that because of a generous donor's belief in the work we do for children and families, we now have all remaining stock of this book to offer to you. 
To order your copy, click HERE. There is a form to complete and information about how to pay the $20 for it to be shipped to you. We also have a coordinating activity book available for an additional $5 featuring more creative ways to engage with the book and with each other.
---
What others have said, in case you need a little more convincing:
"…a deceptively simple book that delivers a profound message of love and family."
-Andrea Poe, The Washington Times
"…The enchanting story and wondrous illustrations draw on a child's fascination with imaginary play—a powerful tool in developing their self-image."
-Louise Bachtold, Phd., Professor Emeritus Human Development, University of California
"This is a book we know at first glance belongs in school and classroom libraries everywhere, as well as in the homes of adoptive families."
-Teachers.net
"There are as many stories of adoptive families as there are children who joined their families through adoption. And while one book can certainly never encapsulate the myriad experiences that exist, Valerie Westfall's Searching for the You We Adore comes as close as any book can. Lovingly and expertly illustrated by New York Times bestselling artist Richard Cowdrey, this book takes young readers on a journey—at the core of which is love."
-Samantha Hines, Editor, My Three Sons – Best of Adoption Blogs
"Adoption is different for every family it touches, but the love and longing for a child is the same. This book puts that love in the spotlight as the message…and your child as the main character."
-Amy McCollum, adoptive parent
"Beautifully written and illustrated, it will bring tears to your eyes. My children will never outgrow this book!"
-Leslie Wozniak, adoptive parent
"Searching for the You We Adore is a book that will be treasured, taken to heart, and become part of the tapestry of who you are, for it touches deep within the heart of a child, and also the adult."
-Jody Capeheart, Educator and School Administrator