You may not realize it, but today is a big day. It's January 14th, a somewhat normal Thursday. Doesn't seem much like a big day. But, today means that we're officially 2 weeks into the new year which means that workout centers will start to clear out starting today and donut shops start picking up business again. Resolutions die today, at least according to popular research.
For some reason, many of us still feel compelled to make one—I'm going to read more this year, workout three times a week, drink less coffee, organize my life. We put our foot down and resolutely say, "This no more" or "This going forward." But, only 2 weeks later, we start to drop the ball on whatever we promised as we watched the ball drop on New Year's Eve. I've found myself there before though it usually took me a few more weeks to notice my feebleness, shrug my shoulders, and say "nevermind." This year, I had none of that—not because I've got resolution superpowers. I just didn't make any conscious resolutions at all.
But, I read something this week (note to self: be careful what I read because I will be challenged and compelled to respond which means lots of discomfort and unrest which seems to be my modus operandi as of late). It was from the well known psychologist Urie Bronfenbrenner famous for getting the Head Start program going in 1965 and for demonstrating the importance of connection.
In order to develop normally, a child requires progressively more complex joint activity with one or more adults who have an irrational emotional relationship with the child. Somebody's got to be crazy about that kid. That's number one. First, last, and always.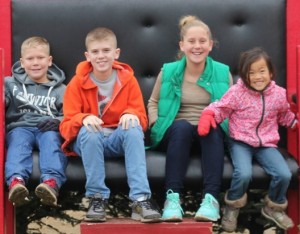 I read it and then I read it again. I want to love my kids like that.
It makes sense. We all need that. We long to be loved with a crazy kind of love, a love that defies reason, a love that doesn't make sense, a love that says that nothing you do could make you loved any less or any more. That's the kind of mom I want to be, for those children born to me and the one who was born to another. I want to be an irrational mom.
But, I'm so much more comfortable in the rational world. I like A + B = C. I like the comfort of predictability. Reason is my friend. And, yet. I know I need to let that go. Relationships require me to let that go. The hearts of my children require me to let that go. Reasonable love simply does not suffice. When he pushes me away and slams his door, I still love. When she yells and screams and refuses to listen, I still love. When he won't put his shoes on or forgets his folder again, I still love. When she sulks and avoids eye contact, I still love. It's not easy. I don't know what that looks like all the time. It stretches me, demands practice, is easier with the help of a partner, and keeps me very aware of my own frailty. It's where I need to be.
I bailed on a resolution this year. I probably was too busy being rational to make one. But, I've got a new word now that I'm shooting for as we head into the remaining 50 weeks of 2016—irrationality. Yeah, how's that for my one word? Everyone else is picking words like strong, commitment, freedom, purpose, intentional. I may be the only one wanting someone to make me some hand drawn word art to hang by my desk that says "Be irrational today!" But, that's my desire. That's what I want my kids to say about me at the end of the year—my mom? she's kinda crazy. she doesn't get it right all the time. in fact, there's a lot of things she could have done better when I look back on this year. but, she is crazy in a good way about a lot of things and she's crazy about me. 
____________________________________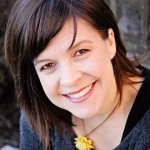 Kelly has a Master's degree in counseling from Biblical Theological Seminary and founded The Sparrow Fund along with her husband Mark in 2011. She works alongside Mark in his full-time purposeful work in China and works part time as a therapist at the Attachment & Bonding Center of PA, Kelly has a particular interest in (a) encouraging parents who are struggling to attach with their children, (b) helping parents walk with their children in understanding their own stories, (c) helping couples continue to pursue each other and grow together while they parent their children as a team, and (d) training and supporting orphanage staff in China to build relationships with children and each other. Kelly and Mark have been married since 1998 and have 3 biological children and 1 daughter who was adopted as a toddler from China in 2010. You can learn more about their journey on Kelly's blog.