I write this in honor of the precious foster mom who gave me a rare gift, and for others like her, who have loved children that no one else has seen, and have believed that there is beauty to be unlocked and discovered as we journey upwards and press in for their restoration.
***
She sat at the table with me, frantically biting her nails. It was her nervous habit. And she was a very nervous child, slow to trust anyone—because her trust had been brutally, severely broken by one who was supposed to keep her safe.
He buried his head in his arms, attempting to hide his shame. He was ten, and he could not read. The book I sat on the table was like a knife, threatening to cut through him. His younger, learning-to-read years had been a storm of abuse and neglect, and letter names and sounds had gotten lost in his trial. Now he felt he could never learn.
Her arms bore scares, all up and down. The hurt in her teenage heart was more than she could deal with, and so it spilled out. And she afflicted her own frame.
She missed her two sisters, born of different fathers, but sharing her mother's blood. She hadn't seen them in years. Fatherlessness had separated them. Her mother and father had forsaken her, and worthlessness hung over her soul like a plague.
He threw tantrums. His five-year-old body would flail as his piercing screams sounded. He was a heavy burden that most couldn't handle—because not many understood that he'd been the only eye witness to a violent crime, and this little boy didn't know how to manage his inner storm that relentlessly surged.
Their harsh, orphaned histories have left them scarred children. What was meant to shine with beauty has been buried.
And is it possible to unearth what was smothered so severely? Darkness holds them back in the shadows—but can their miserable hearts ever shine again?
Has the dream God held in His heart when He knit together that one been lost forever?
We've maybe heard that orphans (or foster kids, as we call them in America) have tough behaviors. And truth is, a lot of them do. But on the backdrop, behind that difficult behavior, is a hard story that has forged who they are and how they now carry themselves.
Does the Father see an irreparable child—or does He see hope, waiting to be watered? Does He shield Himself, or does He come up close to the wild and withered one?
Do we see what God sees?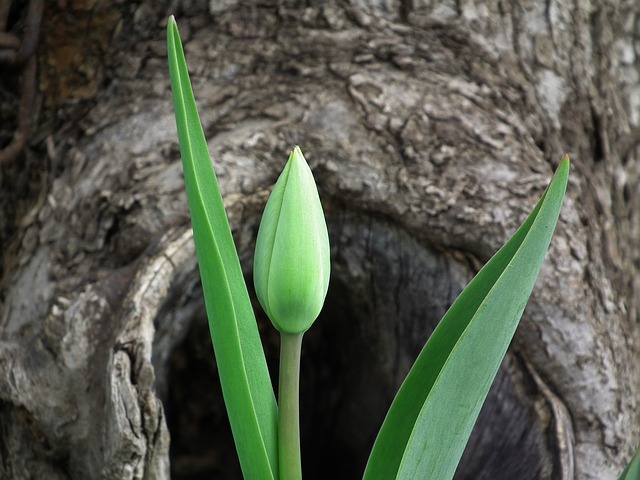 I remember sitting with a fatherless girl one day. I'd sat before her more times than I could count. She'd forged strong walls to protect what had been deeply hurt by those who were meant to love her. Her life told stories of rejection and loss, and now she held back her heart, and even tested me, waiting for—even expecting—me to reject her, too. After all, history does repeat itself, right?
She wouldn't let anyone in. She didn't want to talk. She didn't want help.
But on this day, for the first time, I saw her heart crack open, just a little. It was an out-of-the-blue moment. We sat together on a park bench, silent, when suddenly she spilled out one of her aches in a sullen, matter-of-fact tone. Hurt and shame mingled as she spoke. She showed me a vulnerable place that lay behind her walls—and she let me in. One of the layers that had sealed her closed heart started to peel, like one fragile petal finally gathering courage to unfold. And I saw into her. There was a small, glorious break in her wall—and when that little window raised a crack, I spoke a sentence of truth into her. A sliver of light shone in to pain's darkness, and it chiseled away a tiny piece of her hardness. And a beauty long-buried started to seep out, even just a little. It was a truth that no one had ever spoken to her before, one that put her head on tilt, and she considered whether or not she could believe the cleansing words; for they were so foreign to her muddied thoughts.
Their lives hold a mystery. A gift beautiful, but hidden.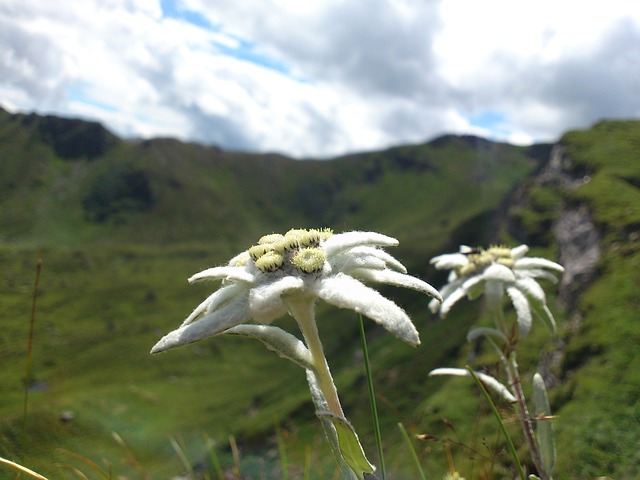 Their broken, hardened hearts are like shoots waiting to open, hidden atop rugged mountains—like the wild flowers that grow in places high and remote, whose beauty is seen only by their Creator who planted them… and by anyone else willing to climb, to ascend steep places, to put a hand right on a jagged edge that might cut, to take a risk, and to scale up some cliffs.
I know moms and dads, mentors, and teachers who've embraced these orphaned hearts. And I've had the gift of watching love's labor move up, up, up… wearied, aching, but believing that there is beauty to be opened and uncovered on the journey. Hurt comes with the climb, hearts bleed, wounds cut deep; but if we don't give up, if we keep on, if we keep reaching toward them in love—even when they turn us away, again—maybe we'll discover that beauty waits to be found, that the imprisoned soul can be set free, that there's healing for the broken heart after all—and maybe one day, the glory of the view from up top will outweigh the challenges of the climb.
It's a miracle— a move of Heaven, reaching the Earth.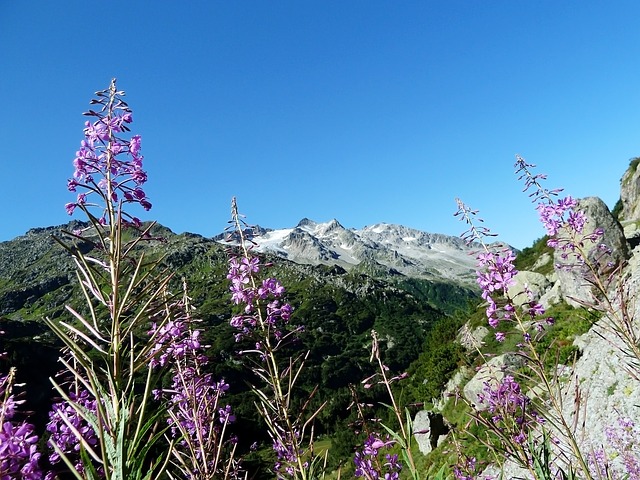 In some ways, these orphaned ones are just like us. God is the Healer of the broken—and we are all broken.
We, too, were once orphaned. We were without hope, without God, without a Father. We needed a rescue. An adoption.
And the Father reached out through His Son, who poured out His life… so that we could have life.
God in flesh journeyed up, for us. He ascended Calvary's hill—which, though only a hill, proved to be the world's tallest of mountains. He climbed, wearied, with cross upon His bleeding back, because He knew there was a beauty buried which would never be uncovered unless He set His face toward the summit at Golgotha.
Blood dripped down like water, quenching a parched and broken world. And from the top of Calvary, beauty would grow, and life would spring forth. For on that mountain, and around that cross, once-orphaned hearts would gather for eternity—there finding life, gaining freedom, receiving healing, and touching a power that would open them, one fragile petal at a time… until we at last, as mature flowers atop the hill, fully behold the brightness of the Son.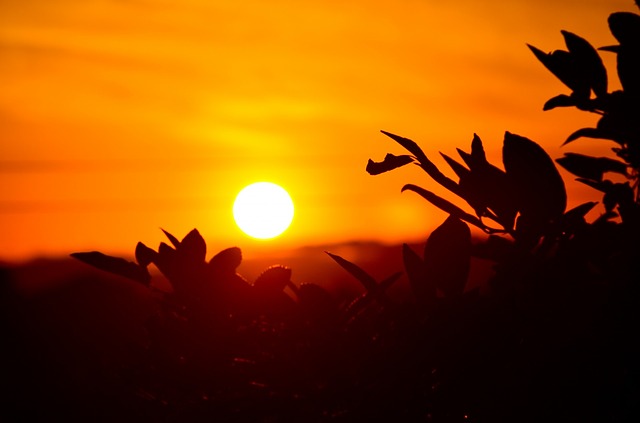 So who will go on a journey to find the beauty that's hidden away in a child's broken story, reserved for those willing and courageous enough to make a laborious ascent, to carry a cross, and to pour themselves out?
What hope is there for them if the Church, the very carriers of His Spirit, doesn't embrace them? The world cannot deliver these children. But we know the Man who can heal them.
Will we reach to see what God sees? That flower that no one has ever noticed on the top of the mountain, that one that's never been given chance to bloom—will you notice that one?
Will you reach to believe that God, truly, has not asked the broken one to stay in his brokenness?
Can we really believe that He is Healer? That child, whose beauty has been buried, whose fatherless face is lost in a sea of millions of other orphaned ones—will you see and pray and believe for, that one?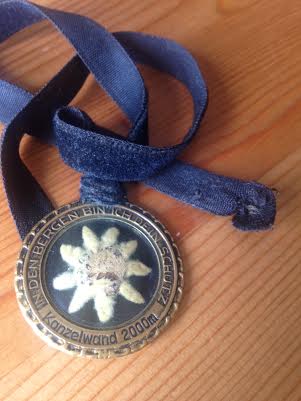 Lying beneath an orphan's anguish-tainted story, buried under the dark eyes, tough behaviors, and hopeless countenance, there is something lovely. And those who are willing to scale rough and rocky edges, and even to let their hearts bleed, will find Him there. He still has a dream for that child. He's already on top of the mountain, full of unfailing hope. He sees the possibilities of beauty that can be uncovered if only we will join His heart in the climb, and keep climbing.
________________________________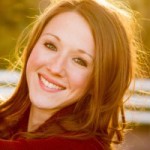 Kinsey is a follower Jesus, a wife to her Husband, Jon, and advocate for the fatherless. She and husband have worked in full-ministry at the International House of Prayer in Kansas City, MS for the last decade. Through the years, she has spent time among the fatherless and currently works with internationally adopted children as a teacher and with America's foster children as a mentor, tutor, Bible teacher, and friend. You can join her and her husband via webcast every Friday at 10 AM at http://www.ihopkc.org/PRAYERROOM/ for weekly prayer meetings for the fatherless at IHOPKC. Kinsey also blogs regularly at http://jonandkinsey.com/.