"But what about our other kids?"
I hear that question all the time. I've asked it myself. And honestly, I think that's part of being a good parent. We want what's best for our kids, and we wonder what adding children to our families through foster care or adoption would be like for them.
Although I can't speak for all families or children, I want to tell you a little about our experiences over the last two years. Although our youngest son was adopted, we received him as an infant, and our oldest was only two. As far as we can tell, the adjustment for everyone in that case was much like if I'd given birth for a second time. Over the last year, however, things have been very different.
When our 4 ½- year old daughter came to our family in November of 2016, she'd been in several families and had experienced things our boys never have. She comes from a place of hurt, just as many children in this country and around the world do. We didn't know what it would be like for the boys to have a new sister with a different background, different race, and different behaviors. And those were legitimate concerns.
It's been rough. They have struggled to love her, and at times, to even be kind to her. They've felt jealous and angry by the amount of attention she has required from us. They've been annoyed and confused by some of her behaviors, and I've heard several times, "I just wish it could be like it was before."
I've had days where I've felt like I was in a constant counseling session… with my own children. I went from one room to the next listening and empathizing and talking and praying. But we've seen the light.
Do they still fight? Yes, like most kids probably do. Do they still get jealous? Absolutely. Sibling rivalry is alive and well. But now, they function as three siblings, not as two brothers and a stranger who moved in one Friday.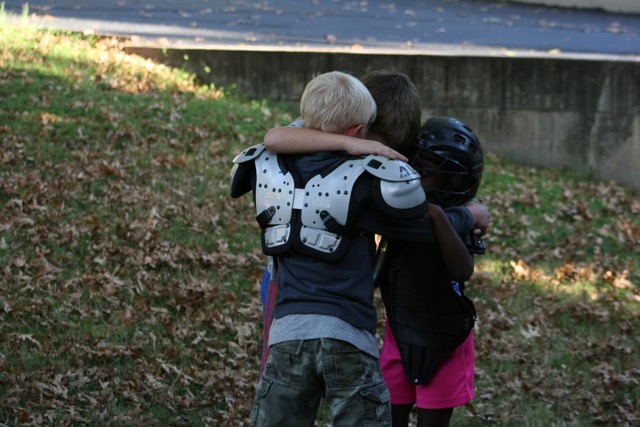 I was looking at Project Zero's website a few months ago, and my kids came to sit by me. They saw a sibling group of five and another of two and asked about them. I explained that the kids needed a family, and do you know what they said?
"We can do that! Let's go get them." Then they tried to convince me that having two (or five!) more kids wouldn't be a big deal at all. Bless 'em.
God is working in their hearts.
Last year, our oldest son brought home an assignment from school that God used to show me He's already redeeming our daughter's pain and the difficulties we've all experienced through these years.
____________________________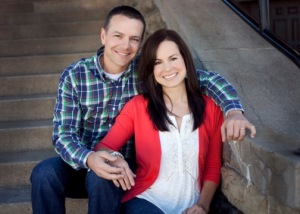 Matt and Becca write about marriage, parenting, and life through the lens of a married couple, parenting team, and pastor and professional counselor. They share hope and restoration by giving a glimpse into their lives- the failures, the successes, and the brokenness and beauty of everyday. You can read more of their writing at WhitsonLife.