When we first followed God's call for adoption, we had an idea of what our family would look like, but God had a different one. Initially, my husband and I said we only wanted a little one as young as we could adopt without any special needs. Since I would never carry a child in my womb, we wanted to experience all those fun benchmarks parents enjoy with their children, and frankly special needs scared us. However, God kept pointing and dragging us toward the special needs, and the in the end, He opened our hearts to three precious children with hand and/or foot deformities who have transformed our lives in ways we could never have imagined.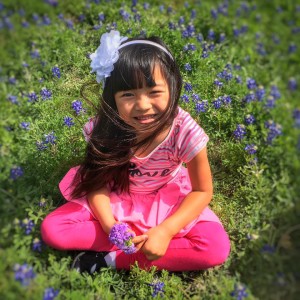 So our sweet little Grace Lihua entered our lives at 18 months old. She brought us great joy, and just like any other toddler, we had the opportunity to teach her English, experience the joys of potty training, etc. We have watched her grow in beauty both inside and out, way too fast! She is now six years old and continues to amaze me on daily.  
Then God did something crazy. Not crazy to Him, of course, but crazy to me. He brought an eight-year-old boy into our lives. My husband first saw his picture in an email from our adoption agency and simply sent me a text that said "I want him".   
I'm gonna be honest with y'all. When I saw that text, I laughed, just like Sarah (Gen. 18:12). First of all, a text like this was very out of character for my husband. Second, there was no way I was going to adopt an eight-year-old boy. Think of all we had missed in his life. He wouldn't speak English. How would he respond to discipline at the age of 8? Would he even want his life disrupted? I had any number of excuses and fears. But God had a different plan and He changed my heart.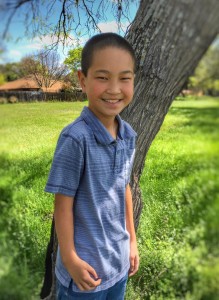 And so Anthony Jianyou became our son at the age of 8. It was by no means easy. The hardest thing for us was the language barrier. He wanted to talk with us, discuss things with us and vice versa, so we struggled for a while with a translator app, but God is faithful. This was His plan, not ours. I worked with Anthony daily, and after being immersed our lives, he learned English and our love grew and developed as did our ability to communicate. The things we learned about our sweet boy still bring tears to my eyes. He told us that while he was in China, he often wondered if there was someone out there greater than himself who loved him. Now his love for the Lord brings such joy to our hearts as does his heart for sharing God's love with China.   
Our family still felt incomplete. We knew there was one more little girl waiting for her forever family.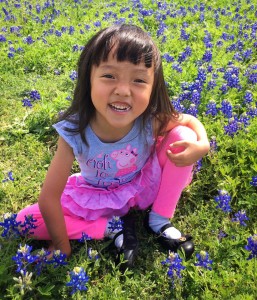 Enter Eva Hanting. She was four at the time of her adoption and her transition has been the most difficult. She spoke a regional dialect so it was very difficult to communicate at first with her. She was unaccustomed to discipline and was very attached to her care givers. At four, she had a great desire to understand everything we asked of her so we struggled for a while, but now as we approach the one year mark with our precious girl, the change is remarkable. For the first time, this past week, she told me that she now liked America and did not want to go back to China. This is a huge step for her. And she truly has the desire now to obey us with a happy heart. Oh, and did I mention she is basically fluent now in English.  
No adoption is easy, Whether it is a older child adoption or a baby, there will be ups and downs and joy and pain, but oh the rewards and beauty of seeing their lives changed forever. "A father to the fatherless, a defender of widows, is God in his holy dwelling. God sets the lonely in families . . . "  Psalm 68:5-6a 
_________________________________________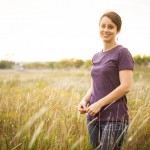 After struggling with infertility for 5 years, God led Suzanne and her husband Adam to His Plan A for their lives—adoption! Their daughter, Grace Lihua, came into their lives in 2011 from the Fujian Province, China. Their son, Anthony Jianyou, joined their family in January of 2013 from Shanghai, and Eva Hanting joined their family in May of 2015 from the Hunan Province. After a career in politics, Suzanne is thankful for God's provision in their lives that now allows her to work part time as a Pilates instructor while home schooling their children and working as a part of the WAGI leadership team. You can follow their adoption journey and life on their blog, Surpassing Greatness.