We were all hot and drenched with sweat by the time we reached the steep incline.  Hours of hiking the rugged country of Israel had left us drained.  But there was more to see just ahead, so one by one we tackled the climb searching for footholds and struggling to keep our balance.  Our guide had paused midway up the climb offering his hand to us in assistance.  However, nearly everybody in our group declined his help, perhaps not wanting to appear weak or tired or needy.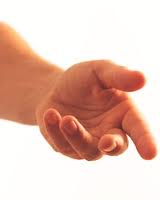 Once our group had made the climb and was ready to continue, our guide gave us a bit of an earful.  Why had we all declined his offer of help?  We were surprised by his question and stood silently.  He went on to explain that by declining his help we had denied him the opportunity to bless us.  Our declining actually took something away from him.
Whether we like it or not, we all need help from each other.  God designed us to live in community — in community with Him and with each other.  And in community living, there is help that is needed and help to be given.
The Sparrow Fund specializes in being on the helping side of things, in being a blessing to others.  What began as a fund to give grants to families to help cover the cost of medical reviews of a referral quickly grew to include: training and speaking, retreats, and offering other resources to adoptive families.  All of these "acts of helping" fall right in line with their mission: Encouraging and supporting families in the adventure of adoption.  The Sparrow Fund has made it their mission to help, to be a blessing others.  But they can't do it alone.
They need help.  This is your opportunity to be a blessing to them.
They need funding in order to continue to do the work to which God has called them.  Most of that funding comes from Building the Nest — an event that lasts for only one month.  One month to raise funding for all that they do.  And that month is May.
May 31st (Saturday) is the LAST day…the LAST day to buy from any of the businesses listed here and have 10% of the profits go right back to supporting the work of The Sparrow Fund.
So, on their behalf, can I ask you to take a look at the businesses involved in this year's Building the Nest, and then make a list of all the people you will need to buy a gift in the coming months.  (Birthdays, anniversaries, teacher gifts, Christmas, etc.)  You need to shop for them anyways, why not do it now and shop with a purpose.  Shop knowing that your purchases are helping to continue the work of The Sparrow Fund.  By being intentional about your shopping right now — today — you will be a blessing to not only Mark and Kelly who run TSF, but you will be blessing all of the families TSF supports throughout the year.
Each and every purchase will make a difference, and each and every purchase you make will enter you in a drawing to win an iPad bundle!  Just follow this link and leave a comment to the original post telling what you bought and you will be entered!
The Sparrow Fund exists to bless others.  Won't you take this opportunity to bless them with your purchases?
                                    _____________________________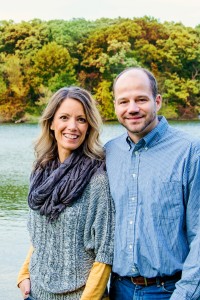 18 years in the classroom as a teacher was easy compared to parenting three little ones at home full-time. Through their three daughters, God has revealed Himself most clearly to Stephanie and her husband Matthew. He not only worked a miracle in giving them their biological daughter, He continued to show Himself in mighty ways throughout adoption journeys in China and Bhutan that were anything but normal. Nowadays she enjoys encouraging and connecting with other adoptive families through speaking and her work on the leadership team of "We Are Grafted In".  You can read more about their family on their personal blog We Are Family.