This special season of adjustment for our family, a birthday was kind of a big deal to get through.  For Keturah, it probably held some special challenges, but nothing that she didn't make it through with grace.  She's adjusted to the big sister role beautifully.
It's the mama in this equation that's struggling.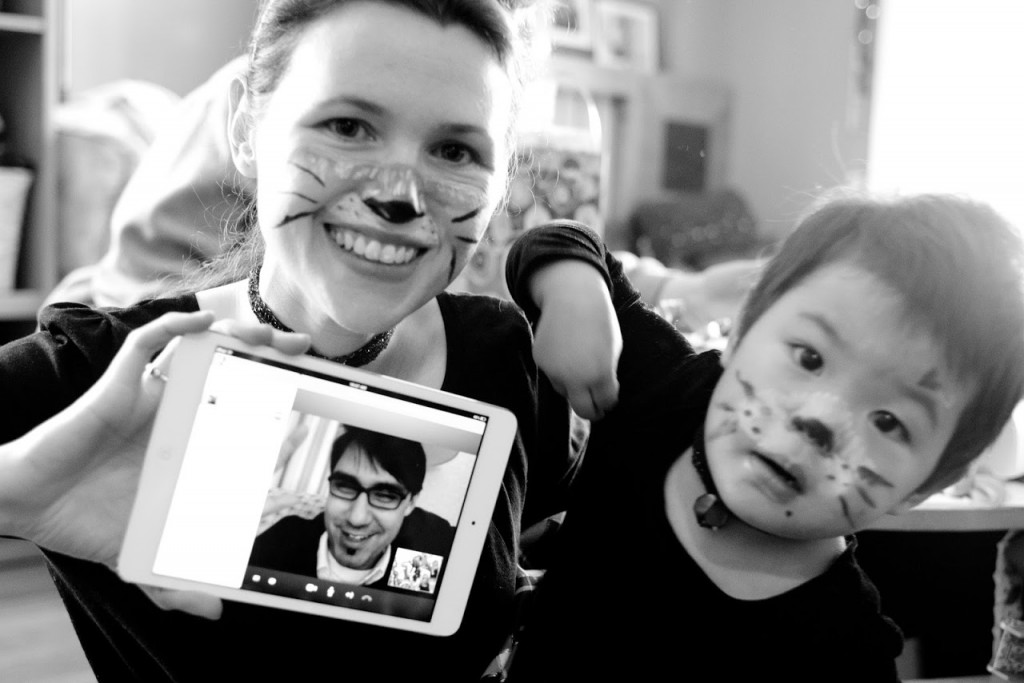 Patrick's presence at Urbana undoubtedly added to how difficult the day was for me in degree, but I somehow think that what I found hard would have been hard had he been here too.
"Hard?" you ask, "how was celebrating Keturah's birthday hard, exactly?"
Now before I go on to tell you exactly what I mean by hard, let me first state that I share this side of my story not only to acknowledge the less-than-picture-perfect moments of our lives, but more specifically to share some of those moments of our lives post-adoption.  I've been honest about adoption issues here before.  It's not easy.  

I also desire to make perfectly clear that most of the 'issues' I speak of lie with me and not Marilla.  She's got her own issues, to be sure, but what I'm writing about today concerns my personal response to the reality of parenting an adopted toddler at this stage in the game.

Please do not mistake my self-disclosure as anti-adoption sentiment.  It's not.  I'm being honest too, when I say that I love Marilla, and would absolutely adopt her all over again. 
Okay, now to spell it out.  Celebrating Keturah's birthday was:
H.  AR.  D.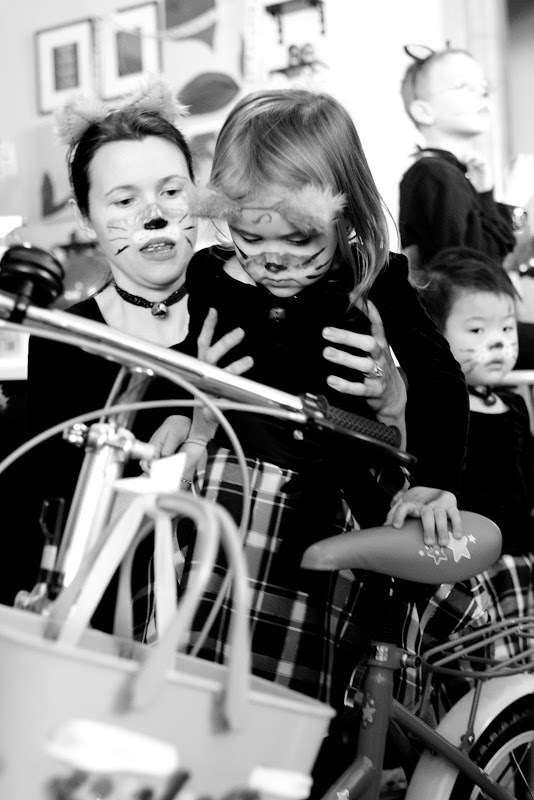 H — Harried, but Holding it together.
I started off the day just feeling pulled in too many directions.
My desire was to celebrate Keturah's birthday by making her the center of attention.  To date in our family life, it has proven to be a reasonable expectation that the birthday girl or boy gets mom and dad's attention, and is generally given preferential treatment.  Because that is our custom, the non-birthday child has enjoyed taking part in this celebration, knowing that his or her day is coming.
Marilla, being new to our family, and over the last four months being the primary recipient of most preferential treatment, has no concept of what it means to celebrate a sibling.  Why didn't she get to blow out the candles?  She doesn't know that she's got a day of her own marked on a different month of the calendar, and doesn't realize that there is no injustice, and no threat to her position in preferring jiejie for a day.
Marilla needed explanation and guidance through every element of Keturah's party.  This kind of teaching opportunity I would have been glad to seize during another friend's birthday celebration—staying close by, whispering instructions and affirmations into her ear as we navigated new territory together—but on Keturah's birthday, Marilla's needs just served to make me feel pulled in the wrong direction . . . away from my birthday girl.
I ended up with Marilla on my hip or at my side for the majority of the morning (while administrating party games, and barking all kinds of orders at my poor sister), when I would have preferred to draw Keturah in under my arm.  The presence of other moms and my sister's help (she cleaned up at least one accident while I got a wet little girl to the potty), allowed things to go as smoothly as they could given my own internal tug-of-war, and I managed to keep these growing emotions under control for the morning.
By Marilla's naptime, though, as my sister manned the older two over lunch, I continued to struggle.
AR — Angry & Resentful.
With the party behind us, I thought that I'd be able to have some quiet moments with Keturah—maybe talking about her party, maybe playing with a few of her presents.  An over-tired Marilla required a nap time bottle from me, while my sister manned lunch and party-clean-up for the older two.
I'm ashamed to admit it, but I did not do well with Marilla's nap time needs.  I felt she'd robbed me of special time with Keturah, and I took it out on her.  I was impatient as she took her bottle.  When she had trouble settling (and remember, she'd spent the morning being overstimulated) I just felt angry.  I demanded that she "relax" and "stop moving around," and "go to sleep".  I resented her presence and her needs because they seemed maliciously in direct opposition to my own desires.
I did eventually get to leave a sleeping Marilla's side, but I must have carried that anger and resentment along with me.  It only escalated when a premature wake up dictated that I excuse myself from listening to Keturah's pretend play with her stuffed animals in her kitty-cat box to tend to Marilla.
D — Desperate.
I don't like to admit to anger or resentment.  Or desperation.  But I'm glad that the range of intense emotions that I felt on that afternoon lead me to that place of admitting that it was so hard that it hurt, and that I just couldn't hold it together on my own.
As I rocked an unhappy and over-tired two-year-old in my arms and desperately prayed aloud over her, she finally settled again.  At the end of all of my own resources, I crawled to the opposite side of our bed, and just cried my heart out to heaven.  No words.  Just tears.
It's uncomfortable to be desperate.  And I loathe the process of getting there.  I hate that I don't learn enough from these cycles: holding-it-together –> anger & resentment.  I want to be living there in that final place of desperation that's so inevitable at this particularly challenging stage of life.
It's in the desperate moments that I realize how high and unreasonable my own expectations are, and how it's not my job to meet every need of each my children all of the time—however much I'd like to.
So, yes, Keturah's birthday was really, really hard.  That's the rest of the story.  The honest truth.
Funny how that stuff doesn't end up in the birthday pictures, somehow, but I would hate to forget it.
___________________________
Kim met and married her husband Patrick while living and working in Asia in 2004.  Their first two children, a son and a daughter, both born in Beijing, came along shortly after.  Their adopted daughter, Marilla, was born in Henan province in 2010, then joined their family through the China adoption program as a two-year-old this past fall.  You can catch snippets of the Smiths' day-to-day lives at home in China, on their family blog, Asiaramblin.